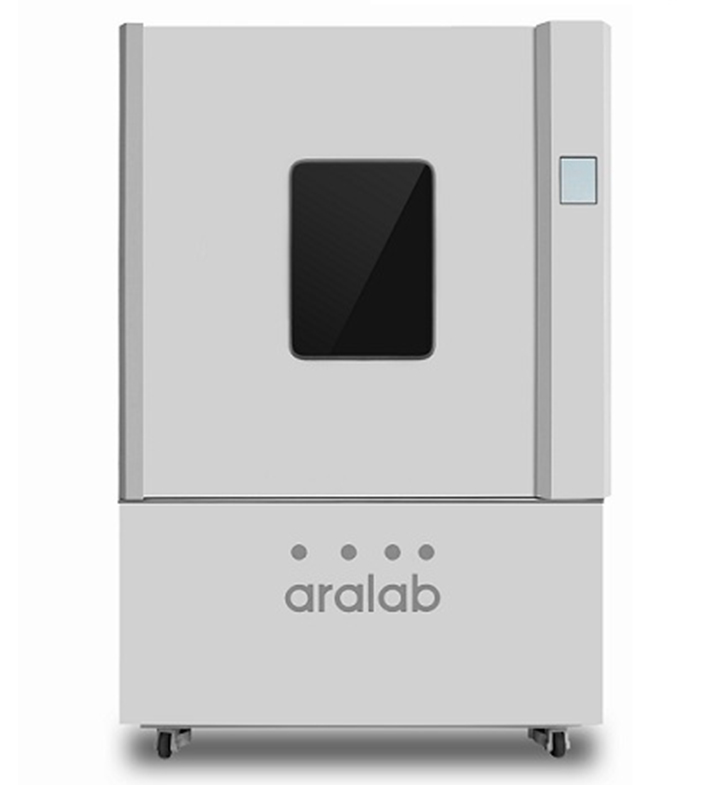 ตู้สอบเทียบอุณหภูมิและความชื้น (Metrology and Calibration Chamber) ขนาด 300 ลิตร สำหรับใช้ในการสอบเทียบเครื่องมือวัดอุณหภูมิและความชื้นชนิดพกพา หรือชนิดหิ้ว (Portable or Handheld Temperature & Humidity Meter) ช่วงอุณหภูมิตั้งแต่ -45 ถึง 180 องศาเซลเซียส และความชื้นตั้งแต่ 10 ถึง 98% RH
FitoCal 300

This powerful and precise climatic Chamber was developed specifically for temperature and humidity calibration for Metrology laboratories and quality control institutions.
Over the years it has demonstrated unsurpassed reliability and accuracy in reproducing testing conditions.

Easily programmable for different testing simulations
Integration with different sensors and other testing equipment

Product Details
Internal Dimensions
(HxWxD) (MM)
1.830 x 980 x 1.340
Exterior Dimensions
(HxWxD) (MM)
800 x 650 x 600
Internal Volume (Litres)
300
Temperature Range (ºC)
From -20 OR -45 Up To 180°C
Temperature Stability
±0,1ºC To ±0,3ºC
Temperature Uniformity
±0,1ºC To ±1,0ºC
Humidity Range (% RH)
10% To 98% RH
Stability
±0,15% Rh TO ±1,5% Rh
Electrical Connection
3/N/PE AC 400V 10%; 50Hz

Product Brochure.
Reference Customer (กดที่โลโก้ เพื่อดูเว็บไซต์ของลูกค้าที่สั่งซื้อสินค้ากับทางบริษัท)​
อยู่ในระหว่างการอัพเดทข้อมูล...