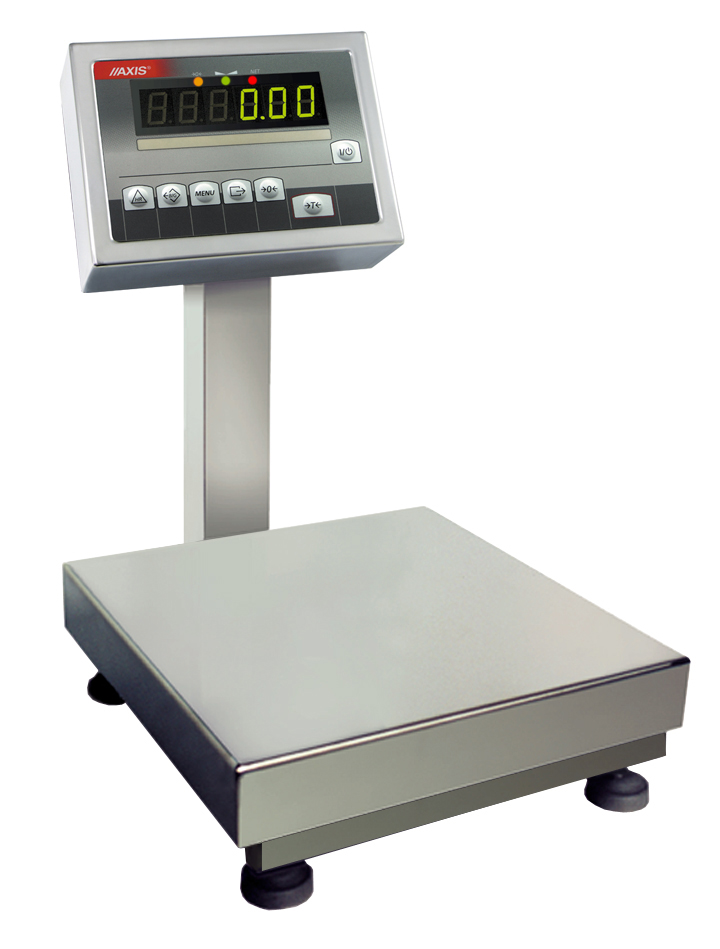 resistance to water and light detergents
whole structure from stainless steel
meter housing IP65
products and users database
internal power supply unit
Resistance to water and light detergents, platform made from stainless steel, scale meter in stainless steel sheet housing, located on the column. These balances have a full set of special functions.

Available scale platform dimensions:
A3 : 250x260x110mm
A5 : 400x400x120mm
Special functions:
Technical Data:
Model
BA3N -A3
BA6N -A3
BA15N -A3
BA15N -A5
Capacity (Max)
3kg
6kg
15kg
15kg
Reading unit (d)
1g
2g
5g
5g
Verification unit (e)
1g
2g
5g
5g
Tare range
-Max
Accuracy class
III
Working temperature
-10÷40°C
Weighing time
<3s
Total dimensions
250x400x400mm
250x400x400mm
250x400x400mm
400x560x590mm
Pan size
250x260x110mm
250x260x110mm
250x260x110mm
400x400x120mm
Balance weight
7kg
7kg
7kg
12kg
Power supply
~230V 50Hz 8VA / =12V 500mA
Indicator protection class
IP65
Sensor protection class
IP67(steel)
Reference Customer (กดที่โลโก้ เพื่อดูเว็บไซต์ของลูกค้าที่สั่งซื้อสินค้ากับทางบริษัท)​
อยู่ในระหว่างการอัพเดทข้อมูล...