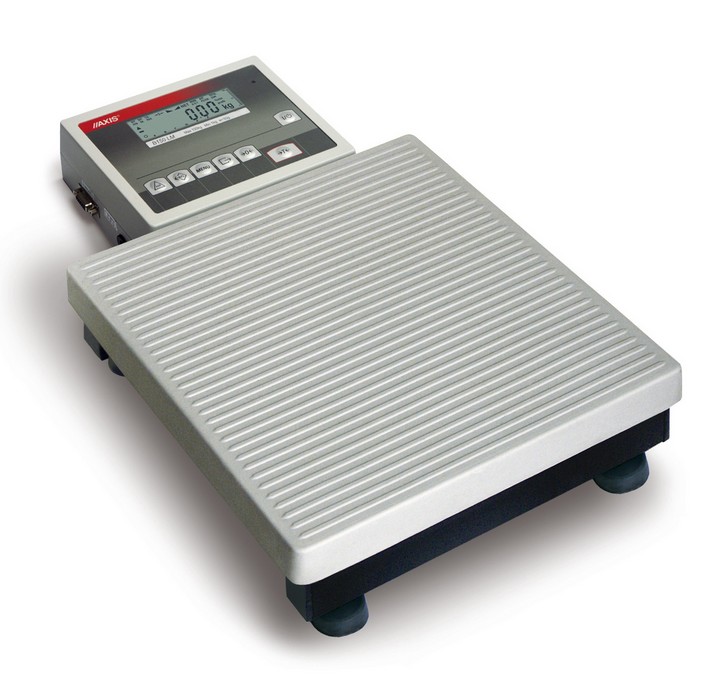 pan covered with rubber
internal battery
Portable technical scales of BA/LG series are designed for operation in portable conditions. They have durable structure, the platform is covered with rubber. Indications reading – from the platform side. Scales are equipped with battery and a full set of special functions.

Special functions:
Technical Data:
Model
BA30LG
BA60LG
BA150LG
Capacity (Max)
30kg
60kg
150kg
Reading unit (d)
10g
20g
50g
Verification unit (e)
10g
20g
50g
Tare range
-Max
Accuracy class
III
Working temperature
-10÷40°C
Weighing time
<3s
Total dimensions
310x490x95mm
Pan size
300x330x95mm
Balance weight
8kg
Power supply
~230V 50Hz 9VA / =12V 500mA
APPLICATIONS:


Product Brochure.
User manual.
Reference Customer (กดที่โลโก้ เพื่อดูเว็บไซต์ของลูกค้าที่สั่งซื้อสินค้ากับทางบริษัท)​
อยู่ในระหว่างการอัพเดทข้อมูล...