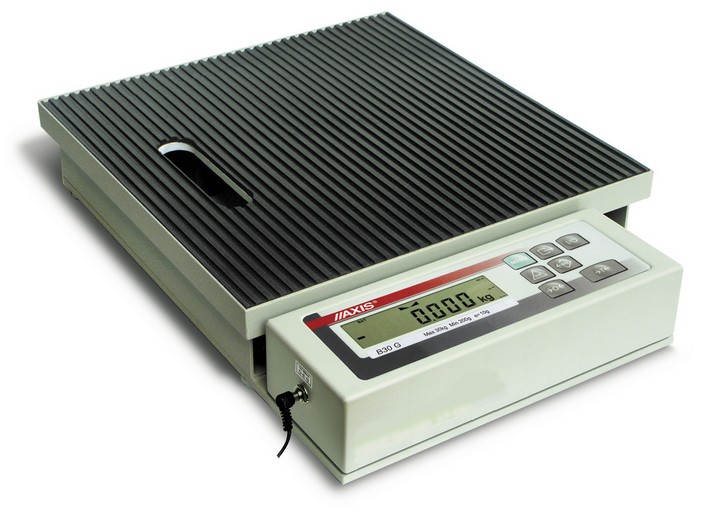 reinforced pan, covered with rubber
handle for carrying
internal battery
Portable technical scales of BA/G series are designed for weighing of messenger parcels, etc. They have durable structure and are equipped with carrying handle. They are supplied from the internal battery or external power supply unit. They may be comfortably and safely transported in a suitcase, which is the additional equipment. These balances have a full set of special functions.

Special functions:
Technical Data:
Model
BA30G
BA60G
BA150G
Capacity (Max)
30kg
60kg
150kg
Reading unit (d)
10g
20g
50g
Verification unit (e)
10g
20g
50g
Tare range
-Max
Accuracy class
III
Working temperature
-10÷40°C
Weighing time
<3s
Pan size
300x300mm
Total dimensions
300x400x90mm
Balance weight
8,4kg
Power supply
~230V 50Hz 9VA / =12V 1,5A
Reference Customer (กดที่โลโก้ เพื่อดูเว็บไซต์ของลูกค้าที่สั่งซื้อสินค้ากับทางบริษัท)​
อยู่ในระหว่างการอัพเดทข้อมูล...