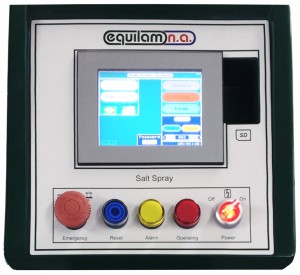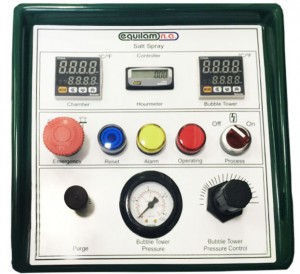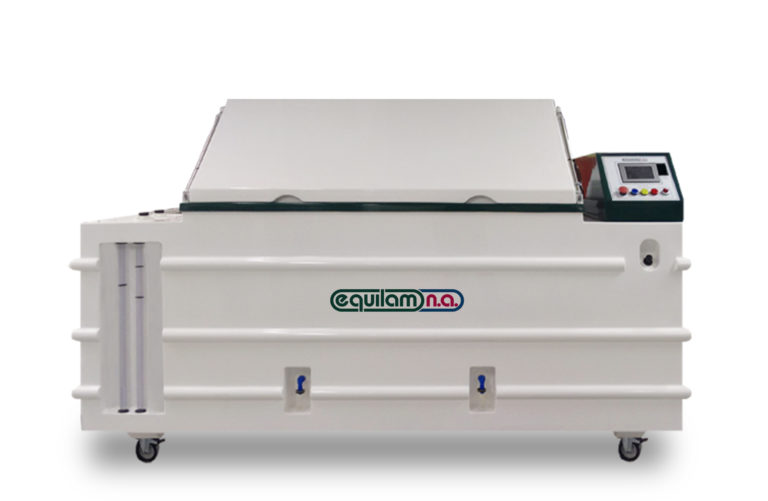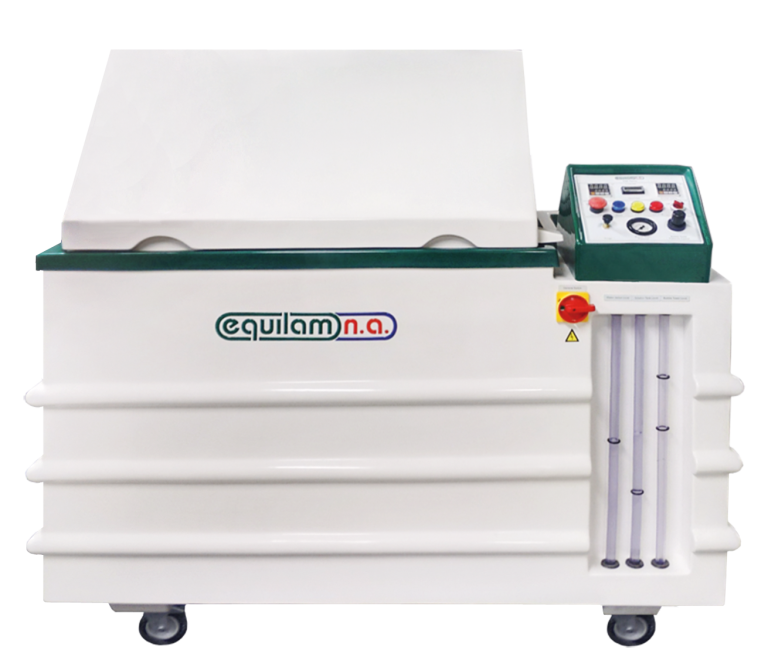 Salt Spray – Salt Fog – ASTM B117

SSe – Single Channel

SS – Touch Screen

SS – Series


SSe – Series

Other internal volumes, consult us.

SS and SSe Series Salt Neutral Spray Corrosion Chambers (Salt Fog), also known as the Salt Mist Chamber, were built to meet the requirements of ASTM B117, ISO 9227 Neutral, CASS, AASS – JIS Z 2374 Neutral, CASS, AASS and DIN 50021.



The following are construction characteristics of the equipment that are very important to ensure the repeatability and reproducibility of each test. These tests are comparative, so they must follow the exact construction methods of the standards.
– Indirect uniform heating by fiber glass (US PATENT 10371623) through a water jacket on all sides of the equipment (page 8 of ASTM B117).
– A lid with a smooth inner finish and a 100 degree angle to avoid dripping on the samples (pages 1 and 8 of ASTM B117).
– SD Card, saves real-time test parameters, just open Microsoft Excel to display the chart of every cycle.
– Construction according to UL508.– All components used are UL listed.
– 600 – 1300 – 3,000 – 5,000 (other dimensions available upon request)
– Equipment is constructed with inert materials that do not interfere in the final result of the test.
– Full color Touch Screen, SS Series.

SS Series :

Allows you to program multiple fully automatic cycles with different modes:
– Salt Spray mode
– Condensed Humidity Mode
– Natural Dry Mode
– Soak Mode

SSe Series :
Allows to perform only:
– Salt Spray mode
Application :
These chambers are used to perform rapid corrosion tests on metal parts with organic or inorganic coatings.
Its application primarily serves companies in automotive, civil construction, plastic, aviation, oil and gas, paints, varnishes, electronics, chemical, metallurgical and other industrial sectors.
Operation:
The test samples are arranged inside the test cabinet, according to technical norms or custom company standards. They are exposed to a high humidity controlled mist with saline (pH 6.5 to 7.2) at a temperature of 35 degrees Celsius, for certain time periods as specified by industry standards or company standards.
After this exposure period the samples will be evaluated according to the technical standards that determine the degree of oxidation and / or type of corrosivity as well as any further evaluations.
Main test standards:

ASTM B 117 – ISO 9227 – JIZ J 2374 – MIL STD – IEC – DIN – SAE – and etc …

Corporate rules VW-FORD-GM- RENAULT-NISSAN – HONDA – YAMAHA – Mercedes Benz – SAAB Scania – Citroen – AUDI – BMW – RENAULT – other consult us.
Reference Customer (กดที่โลโก้ เพื่อดูเว็บไซต์ของลูกค้าที่สั่งซื้อสินค้ากับทางบริษัท)​
อยู่ในระหว่างการอัพเดทข้อมูล...