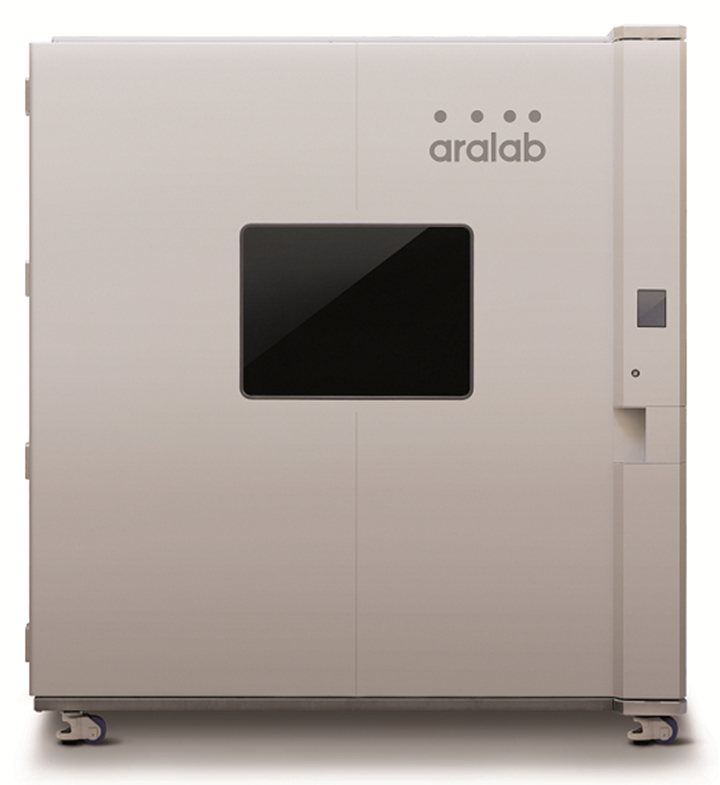 ห้องควบคุมสภาวะแวดล้อม (Walk-in Environmental Testing Chambers) มีให้เลือกใช้งานได้ตั้งแต่ขนาด 8,000 ลิตร เป็นต้นไป
ENVIRONMENTAL TESTING 'REACH-IN' CHAMBERS

The range of Environmental Testing chambers offer the ideal solution for temperature and climatic testing, simulation and exposure to weather, temperature changes, humidity testing, accelerated aging and stress testing.
Ideal for research and development studies, quality control, production facilities and material testing. Temperature changing rates can be adjusted to comply with specific testing profiles.

Internal testing volumes from 8.000 to 12.000 liters.

Easily programmable for different testing simulations that run automatically and are logged by the chambers controller and software.

Product Details
Internal Dimensions
(HxWxD) (MM)
Multiple Volumes, Starting At 8.000 Litres (8 m³).
Please Consult Brochure
Temperature Range (ºC)

From -20°C, -40°C And -60°C Up To 150°C

Temperature Stability

± 1,0ºC

Temperature Uniformity

±0,5°C To ±1,5°C
Humidity Range (% Rh)

10 To 90% Rh

Stability
2% RH
Uniformity
2% RH

Electrical Connection

3/N/PE AC 400V 10%, 50Hz



Product Brochure.
Reference Customer (กดที่โลโก้ เพื่อดูเว็บไซต์ของลูกค้าที่สั่งซื้อสินค้ากับทางบริษัท)​
อยู่ในระหว่างการอัพเดทข้อมูล...