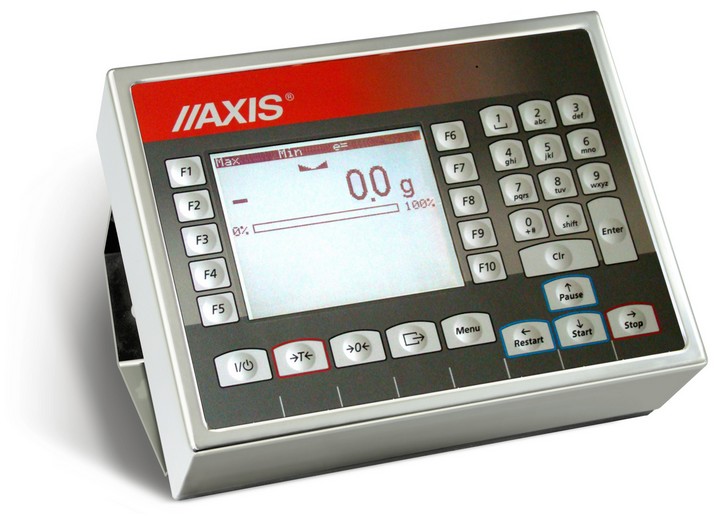 - data exchange with computer
- communication through RS-485 or LAN (option)
- function and alphanumerical keys
- big graphical display


Meters ME-12 allow for entering additional data to scales, e.g. unitary weight, product code, to be used in special functions of scales or data collecting computer systems, packed products control, company control (stock on hand, sale). They have letter and digital keyboard and additional texts display, which allows to use text menu and displaying information from computer data base.
Technical data :
Model
ME-12/N/G (Graphical)
Capacity
(number of verification units)
max 6000e (3000e for subrange in multirange operation)
Reading unit (d)
1, 2, 5, 10, ... (g, dkg, kg)
Verification unit (e)
adjustable
Tare range
-Max
Working temperature
-10÷40°C
Dimensions
238x182x77mm
Power supply
~230V 50Hz 6VA
Weight
3kg
IP protection class
IP65
Applied error fraction (pi)
0,5
Input voltage range
4,8÷19mV/9,6÷38mV/19,2÷72mV
Lowest possible input signal
0,3µV/e
Number of sensors
max 8
Sensor impedance
40÷4000 Ohm
Sensor supply
5V AC 25Hz
Sensor connecting system
1 sensor: 4-wires system, 1-6 sensors: 6-wires system
Housing
stainless steel
Keyboard
function and alphanumerical keys
Display
graphical