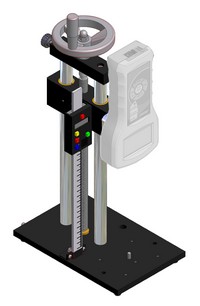 Support stand for FB and FC force meter

FB-ST support stand is designed for FB50-FB500, FC50-FC500 force meters.

Its precise movement mechanism allows performing accurate force measurements e.g. during measuring of material strength.

Moreover it can be used for force meter calibration using standard of mass.

Price: Contact. Measure sketch
Reference Customer (กดที่โลโก้ เพื่อดูเว็บไซต์ของลูกค้าที่สั่งซื้อสินค้ากับทางบริษัท)​
อยู่ในระหว่างการอัพเดทข้อมูล...