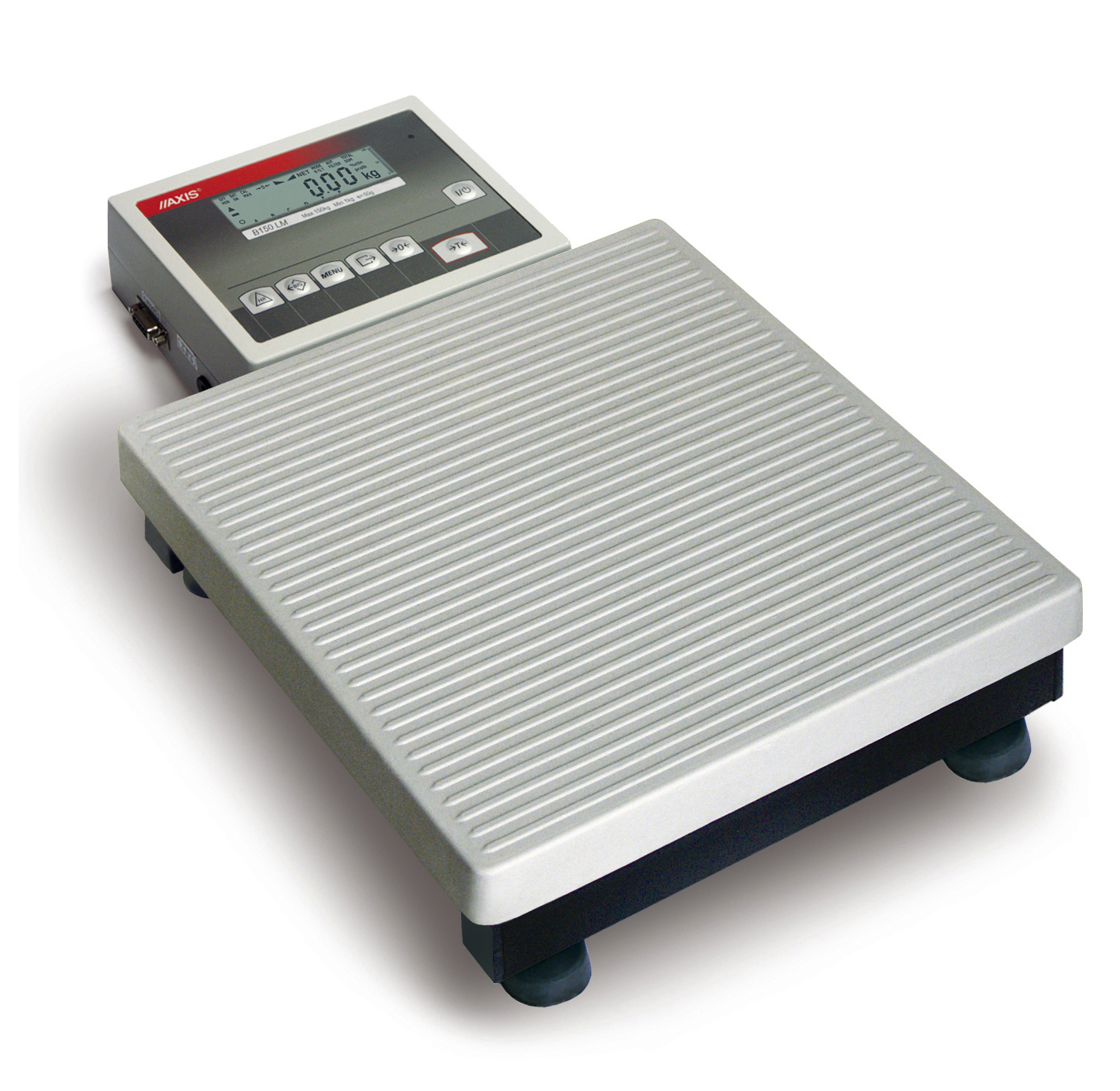 | | | | |
| --- | --- | --- | --- |
| Model | Max. Capacity | Division | Price. |
| BA150LM | 150kg | 50g | Contact. |
| BA200LM | 200kg | 100g | Contact. |
stable platform
rubber anti-slip cover
Balances of BA/LM series are designed for weighing persons, who read the scale's indications on their own.
Due to compact dimensions the scale is suitable for portable operation. Stable and durable scale's platform allows for efficient weighing.
Special algorithm of scale indications stabilisation allows for obtaining undoubtful weighing result, despite the weighed person agility.
Special functions:
auto-stabilization of weighing results

pieces counting
Technical Data:
Model
BA150LM
BA200LM
Capacity (Max)
150kg
200kg
Reading unit (d)
50g
100g
Verification unit (e)
50g
100g
Tare range
pełny
Accuracy class
III
Working temperature
-10÷40°C
Weighing time
<3s
Total dimensions
310x490x95mm
Pan size
300x330x95mm
Balance weight
8kg
Power supply
~230V 50Hz 9VA / =12V 500mA
ADDITIONAL OPTIONS
ON ORDER :
Option Name
NET PRICE
Additional function package
Contact.

Contact.
Reference Customer (กดที่โลโก้ เพื่อดูเว็บไซต์ของลูกค้าที่สั่งซื้อสินค้ากับทางบริษัท)​
อยู่ในระหว่างการอัพเดทข้อมูล...