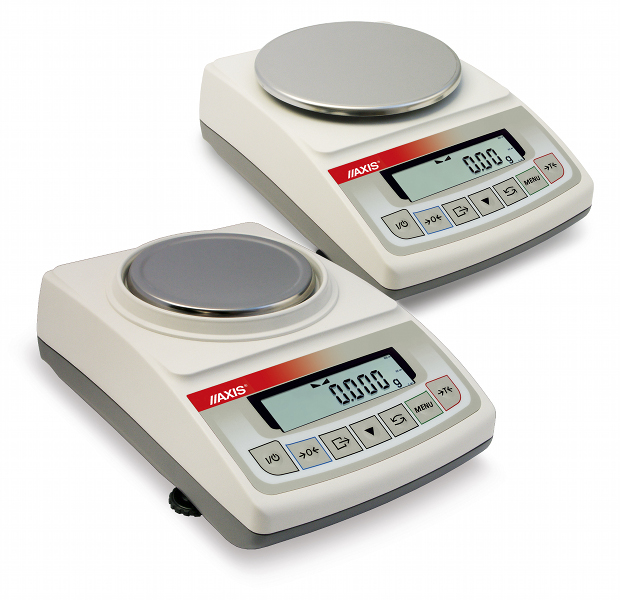 เครื่องชั่งสำหรับห้องปฏิบัติการ ความละเอียด 0.01/0.001 กรัม ขนาดตั้งแต่ 220 ถึง 2,200 กรัม พร้อมระบบสอบเทียบแบบอัตโนมัติ (Internal Calibration)
compact size
high precision
internal calibration (automatic)
USB and RS232C interface in standard
LCD display with backlight
Compact laboratory balances of ATA series are small sized high precision scales. ATA series balances have calibration system with internal weight, which assures maintaining of measurements precision during exploitation.
ATA series are designed to use in laboratories, pharmacies, jewellery stores and other places, where high measurement precision is required.
Transparent draft shield with cover (option) allows operation in rooms, where elimination of air movements is impossible. Big, backlighted display and functional keyboard allows easy and effective working with the scale.
All the scales have a rich set of special functions: counting of identical pieces, calculation of mass changes in percentage, recipe making, change of measurement unit (ct, lb, oz, ozt, gr, dwt), summing measurement series and others.
RS232C and USB connector allows connecting a computer or printer to print receipts, reports or archiving weighing results in computer.
Special functions:
- expanded set of special functions
Technical Data:
Model
ATA220
ATA320
ATA520
ATA1200
ATA2200
Capacity (Max)
220g
320g
520g
1200g
2200g
Reading unit (d)
0,001g
0,001g
0,001g
0,01g
0,01g
Tare range
-220g
-320g
-520g
-1200g
-2200g
Accuracy class
II
Working temperature
+10÷+40°C
Interfaces
standard: RS232C and USB; options: LAN, Wi-Fi
Dimensions
185x290x90mm
Weighing time
<3s
<3s
<3s
<2s
<2
Pan size
ø115mm
ø115mm
ø115mm
ø150mm
ø150mm
Balance weight
2,6kg
Power supply
-230V 50Hz 6VA / 12V 1,2 A
Optional option on order :
Option Name
NET PRICE




Hook for hanging load (Link.)




Contact.
RS232C + USB
Contact.
RS232C+LAN (ethernet)
Contact.
RS232C+Wi-Fi
Contact.



Scale-computer cable
WK-1 (DB9m-DB9ż) (Link.)



Contact.





Density kit




Contact.



PEN-01 data logger


Contact.




PROCELL computer software



Contact.




Second display R-01 on cable (Link.)



Contact.

Reference Customer (กดที่โลโก้ เพื่อดูเว็บไซต์ของลูกค้าที่สั่งซื้อสินค้ากับทางบริษัท)​
อยู่ในระหว่างการอัพเดทข้อมูล...