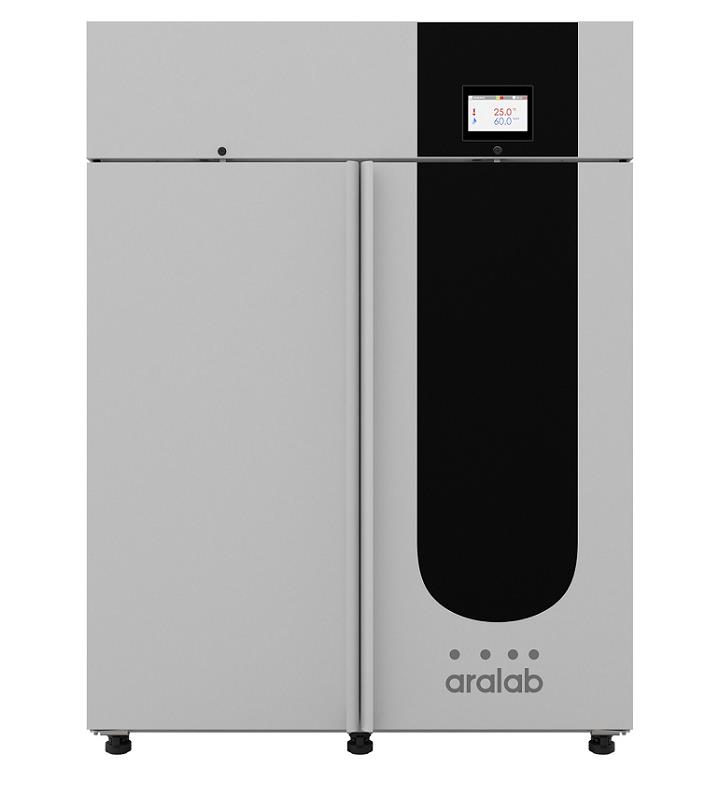 มีให้เลือกใช้งานตั้งแต่ขนาด 600 และ 1200 ลิตร ทั้งแบบควบคุมอุณหภูมิได้อย่างเดียว และ แบบควบคุมอุณหภูมิและความชื้นได้ เครื่องมีหลายขนาด ตั้งอุณหภูมิได้ในช่วง -5 ถึง 45 องศาเซลเซียส และ ควบคุมความชื้นสัมพัทธ์ได้ตั้งแต่ 35% ถึง 95% RH ตามแนวทาง ICH ความน่าเชื่อถือที่ไม่มีใครเทียบได้ในการสร้าง และรักษาสภาวะแวดล้อมให้คงที่ และสม่ำเสมอ ใช้ได้กับ FDA 21 CFR part 11 มีชุดอุปกรณ์ควบคุม และซอฟต์แวร์สำหรับการบันทึกข้อมูล IQ, OQ และ PQ (การรับรองการติดตั้ง การรับรองการปฏิบัติงาน และการรับรองผลการปฏิบัติงาน) สำหรับคุณสมบัติด้านคุณภาพที่จำเป็น
STABILITY CHAMBERS

Stability storage chambers for Temperature and Humidity testing applications and according to ICH guidelines. Unsurpassed reliability in recreating and maintaining stable and uniform environmental conditions.

Available with FDA 21 CFR part 11 compliant controller and software for data logging.

IQ, OQ and PQ (Installation Qualification, Operation Qualification and Performance Qualification) for mandatory quality qualifications.

Product Details
Internal Dimensions
(HxWxD) (MM)
Fitoclima 600: 1.340x600x660
Fitoclima 1200: 1.340x1.320x660
Exterior Dimensions
(HxWxD) (MM)

Fitoclima 600: 1.980x730x920
Fitoclima 1200: 1.980x1.450x810
Internal Volumes (Litres)
600 or 1200
Temperature Range (ºC)
-5ºC to 45ºC
Temperature Stability
+/- 0,5ºC
Temperature Uniformity
+/- 1ºC
Humidity Range (% RH)
35 to 90% Rh
Stability
+/- 1% Rh
Uniformity
+/- 2% Rh
Shelves
S600 Model: 4 Shelves Included (Up To 10 Possible)
D1200 Model: 8 Shelves Included (Up To 20 Possible)
Shelving / Storage (M²)
S600: 4 Shelves and 1,3 M² Total
D1200: 8 Shelves with 2,6 M² Total
Electrical Connection
1/N/PE AC 230V +/- 10%; 50Hz
ICH Compliance
ICH Q1A





FitiLog Software

FitoLog: Displays and records in real time all the operating data and chamber details in a file. It also informs of any errors, alarms and allows the configuration of alerts, which may be sent by Email or SMS to report the condition of the equipment or warnings of alarms.

FitoLogView: It is a working tool to process the data retrieved with the FitoLog. You can view, print and export to other file types, and analyze the data in other programs (Excel, Access or others).

FitoProgram: This application allows the configuration of test programs on the computer and its upload/integration on the chamber controller trough a wireless or wired connection.

Product Brochure.
Reference Customer (กดที่โลโก้ เพื่อดูเว็บไซต์ของลูกค้าที่สั่งซื้อสินค้ากับทางบริษัท)​
อยู่ในระหว่างการอัพเดทข้อมูล...